How to boil water spinach delicious crispy green completely without being crushed. A simple dish that is high in fiber and very healthy. Don't miss 5 minutes to read the tutorial below.
Water spinach is a semi-aquatic tropical plant. They can live both in water and on land. It is distributed mainly in the tropical regions of Southeast Asia, South Asia. In Vietnam, dishes made from water spinach are quite diverse. In which, boiled water spinach is loved by Vietnamese people and often used in meals. Because there is no grease, fast processing, very cool. In addition, water spinach contains many nutritional values ​​such as vitamins A, B, C, phosphorus, calcium and abundant iron content. Help your body clear heat, prevent diabetes and cardiovascular diseases…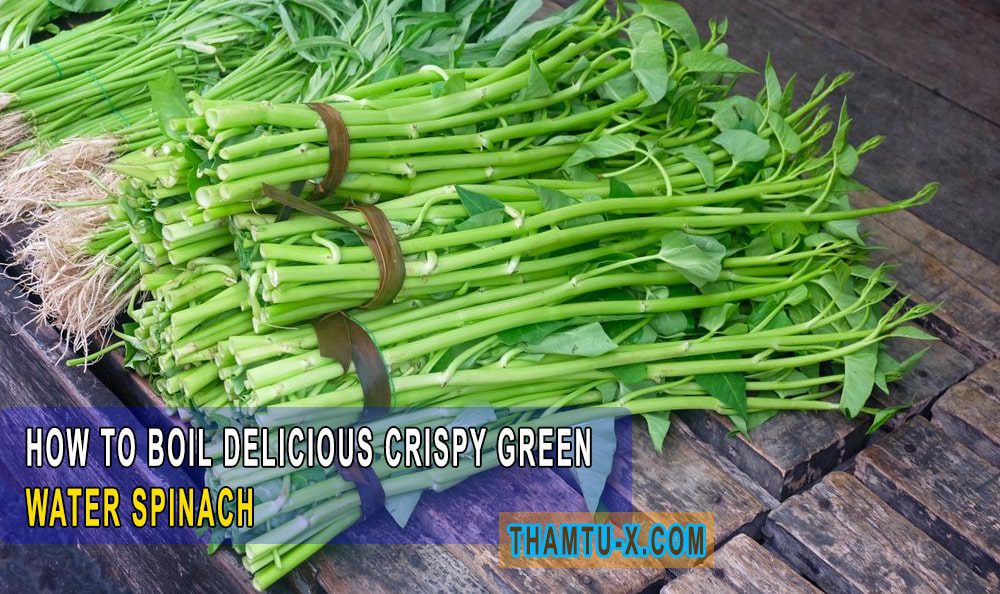 How to choose good water spinach?
We should choose bunches of morning glory with normal stem size, it's not too big. Vegetable leaves have no luster and dark green color. In fact, natural water spinach always has a normal size <= 0.5cm and has a natural green color.
Large and dark green vegetables often come with stimulants and excessive growth. You should not choose these vegetables.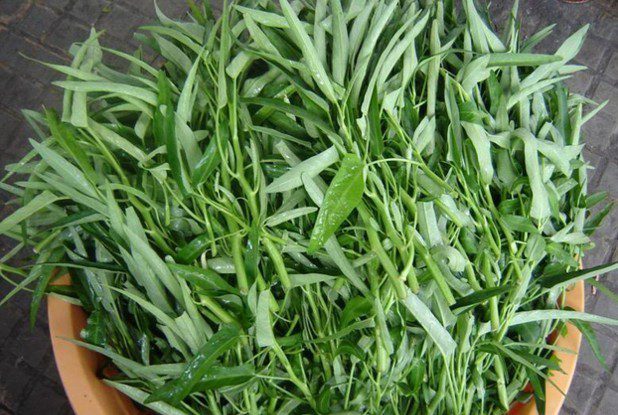 How to boil water spinach delicious crispy is extremely simple at home
First, you pick up the leaves of the vegetables. Keep mainly the stems and tops of the vegetables. Cut each piece to eat, then wash it several times with clean water.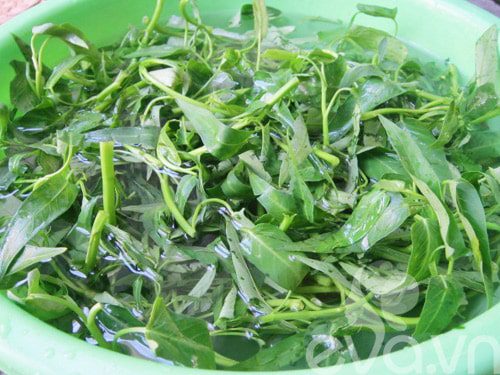 More careful you can soak in dilute salt water for about 5-10 minutes. Remove to basket to reduce water.
How long do you boil water spinach?
Boil about 500ml of water depending on the number of people eating. When the water starts to boil, add a little seasoning, a few grains of salt to add flavor. Then put all the water spinach into the pot, pay attention to keep the heat high. Use a large spoon to submerge the vegetables. Water spinach is very quick to cook, you can wait about 5 minutes to turn off the stove.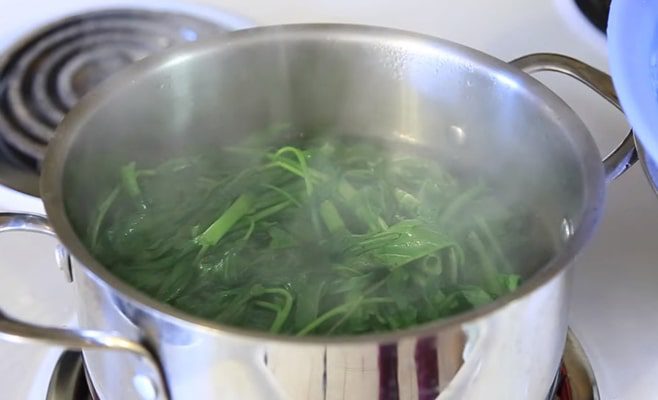 Finally, remove the vegetables to a plate and enjoy with spicy chili fish sauce. That's so great,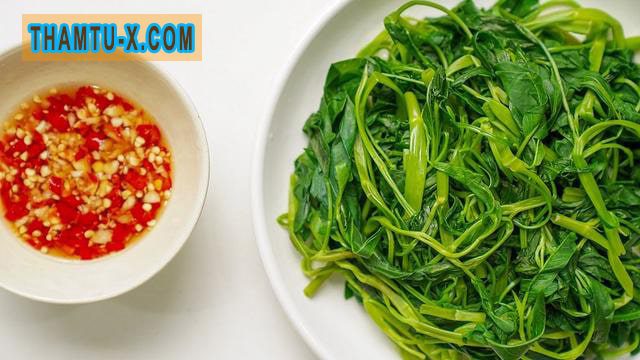 In addition, vegetable juice you can squeeze a little fresh lemon in. The water will turn a little pink, don't worry. Vegetable juice is very cool, cooling. Bon Appétit
Some people ask: Is water spinach and spinach the same?
And answer: These are 2 completely different vegetables
Author : By thamtu-x.com