Stir-fried morning glory with beef and garlic is a familiar rustic dish of Vietnamese people in particular. And Southeast Asian countries, South Asia in general. This dish is rich in nutrients and does not take much time to prepare. Please also follow the tutorial article below.
Water spinach always appears in the daily meals of Vietnamese, Thai, Indonesian, and Chinese people. Water spinach is easy to eat, suitable for most people. It can be combined with many other dishes. In which stir-fried morning glory with beef and garlic will surely make you excited.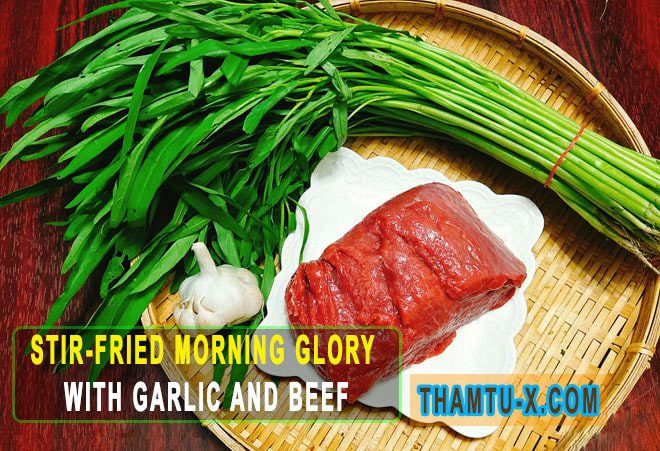 How delicious is the choice of water spinach? I have instructions through the article: How to boil delicious crispy green spinach. You can read it again.
Let's proceed to make stir-fried morning glory with beef and garlic.
Step 1: We will prepare water spinach by picking off the old leaves and cutting the root. Keep the stems and tops of the vegetables.
Bring vegetables washed many times with water, make sure vegetables are completely clean. Then, let it dry completely.
Step 2: Prepare beef
For stir-fried water spinach, we should choose fresh beef in the loin, rump or fillet. Stir-fried beef will be soft, with a characteristic natural sweetness.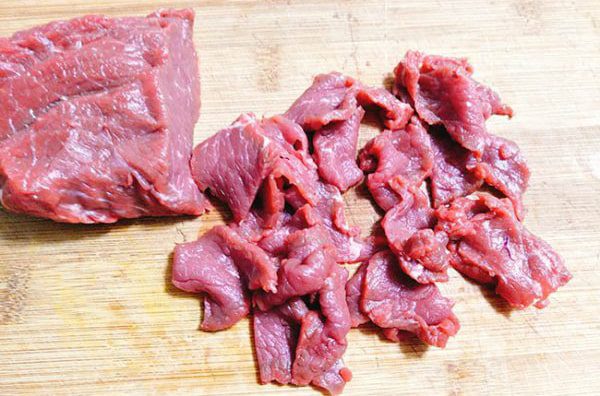 After choosing the right piece of beef. You wash, drain and cut into thin slices, just the right size to eat.
Step 3: Prepare garlic
Garlic is a spice that Asian countries use a lot. It has a distinctive flavor that makes stir-fries more delicious. If you are allergic to garlic, you can skip this step.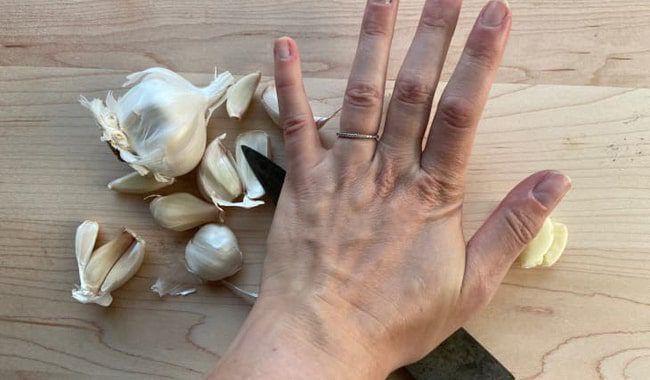 Peel the garlic, smash it into a small bowl.
Step 4: Prepare stir-fried morning glory with beef and garlic
Put the pan on the stove, add 1 tablespoon of cooking oil. Heat the oil and let the garlic cook for 20-30 seconds to feel the aroma. Continue to add the beef and stir fry for about 30 seconds.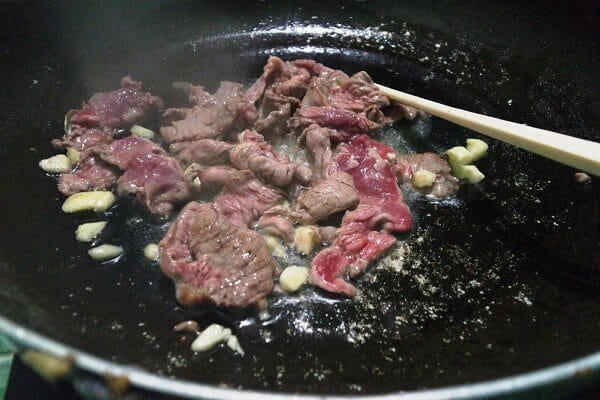 When the beef is hunted again, keep the heat high and continue to add the water spinach. Stir continuously for 4-5 minutes to ensure the vegetables are evenly cooked, crispy and keep the green color.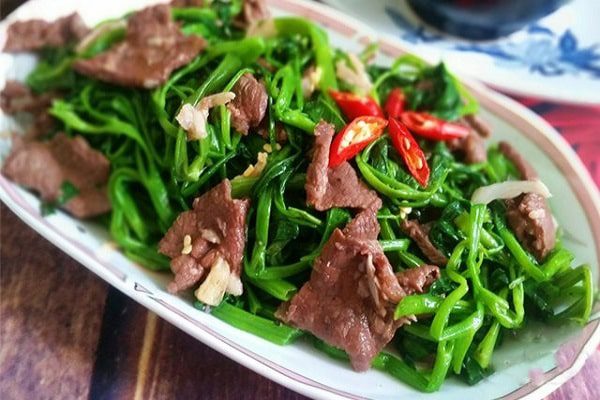 If you eat spicy. You can add sliced ​​chili to stir-fry. If you can't eat spicy, you can add the whole chili. To create its color as well as its characteristic strong taste.
You put it on a plate and the whole family enjoy it. Bon Appétit,
By thám tử biên hòa X