Vietnamese fried rice is also known as "com chien, com rang". As a dish known to many international friends, the dish can be combined with many different spices. Follow along with the tutorial below.
Since ancient times, rice has been cooked from rice. With characteristics of Asian people, it is like wheat in European and American countries. To this day, white rice is still a traditional dish of Asian countries. Especially in Southeast Asia, this is the main dish that appears often in family meals. Used with dishes such as beef, chicken, pork, seafood and vegetables.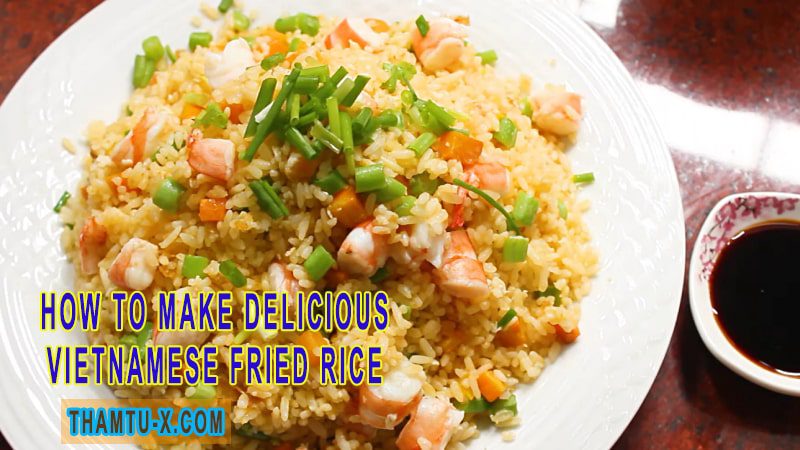 The origin of fried rice probably begins with the use of leftover rice. And Vietnamese with frugality. They don't want to throw away the cold rice, so many families re-fried the rice to use for the next meal. It's great that now, fried rice has become a perfect dish. It is really attractive and appears everywhere from Asia to Europe, America. Bring many different flavors typical for each different country.
There is a special thing that fried rice can be combined with many dishes. So you can feel free to use it according to your preferences. Can be beef, pork, chicken, seafood, eggs, sausages….vegetable dishes such as carrots, radishes, raw vegetables, onions, cilantro.
Let's start preparing the ingredients for making Vietnamese fried rice.
1 portion of rice has been cooked into rice. Let the rice cool
2-3 eggs
Carrots, sausages, peeled shrimp
Green onion, chili, pepper
Step 1: Crack the eggs into a bowl.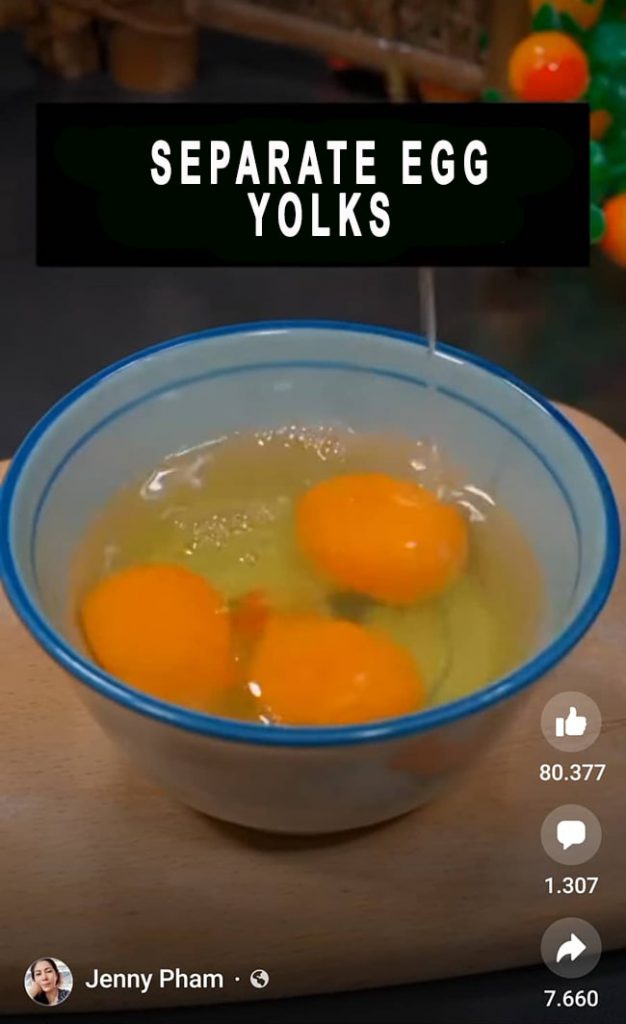 Then separate the yolks, mix the yolks with the cold rice.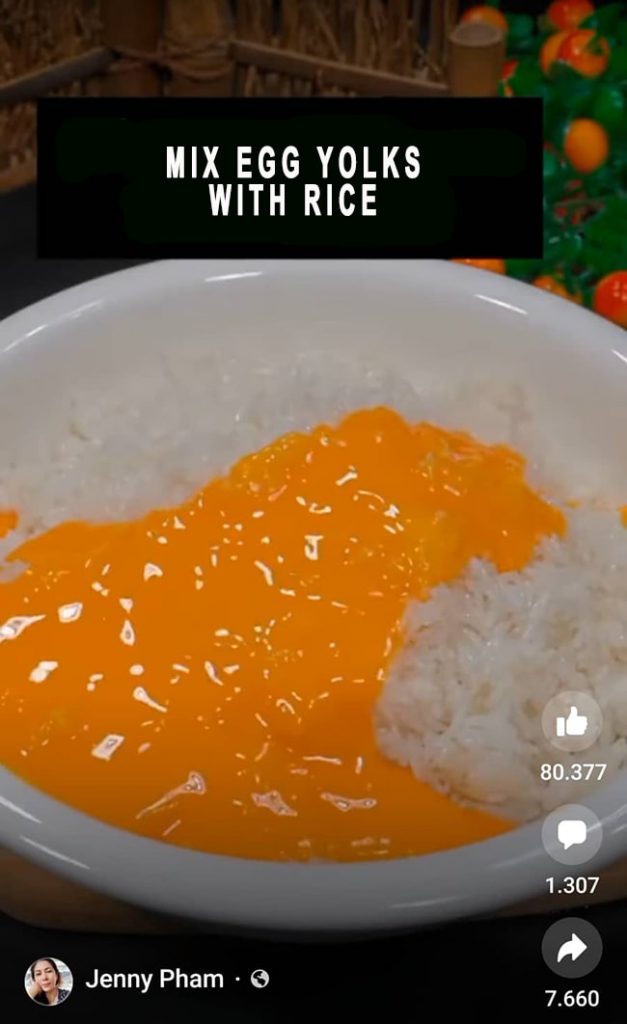 Save the egg whites. Carrots, shrimp and sausages cut into small pieces. Sliced ​​green onions
Step 2: Heat vegetable oil in a pan, then add the rice.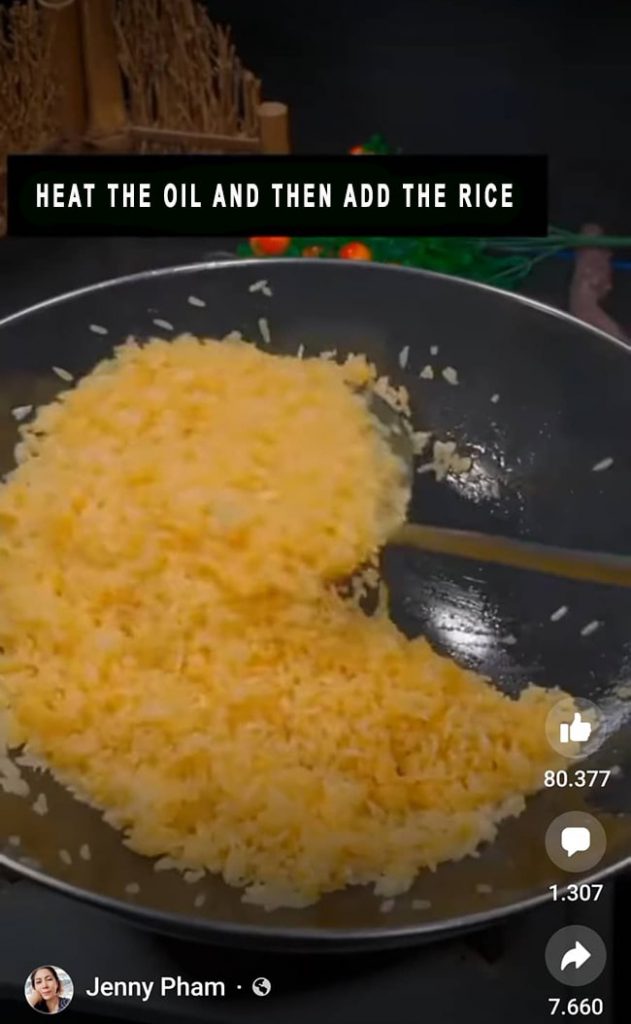 Fry the rice for about 5-7 minutes until the rice is cooked again, then add the sausage, shrimp, and carrot mixture.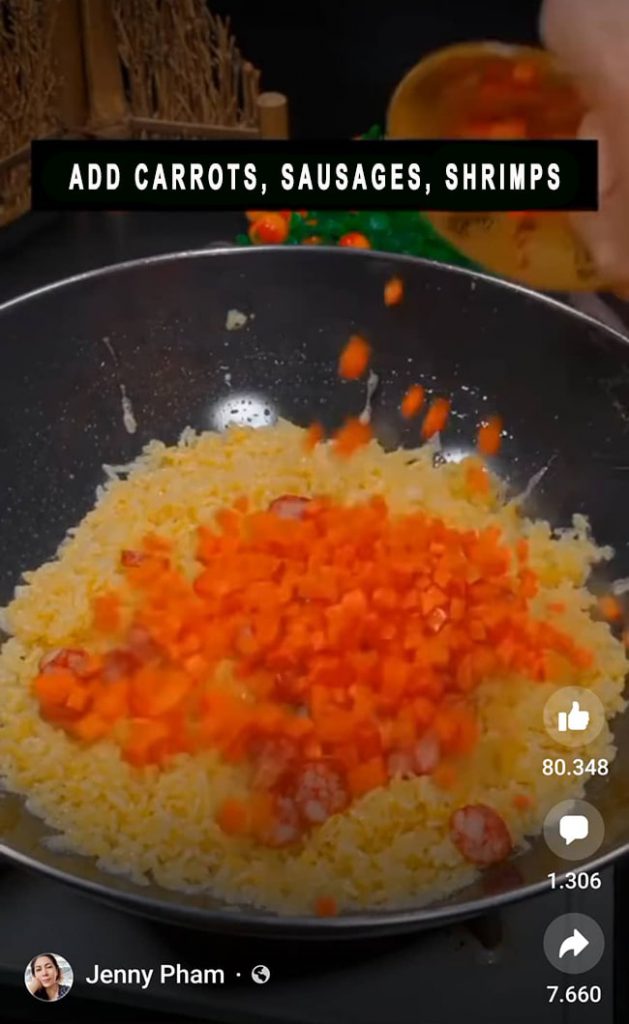 Stir for about 2-3 minutes and then continue to add the egg whites.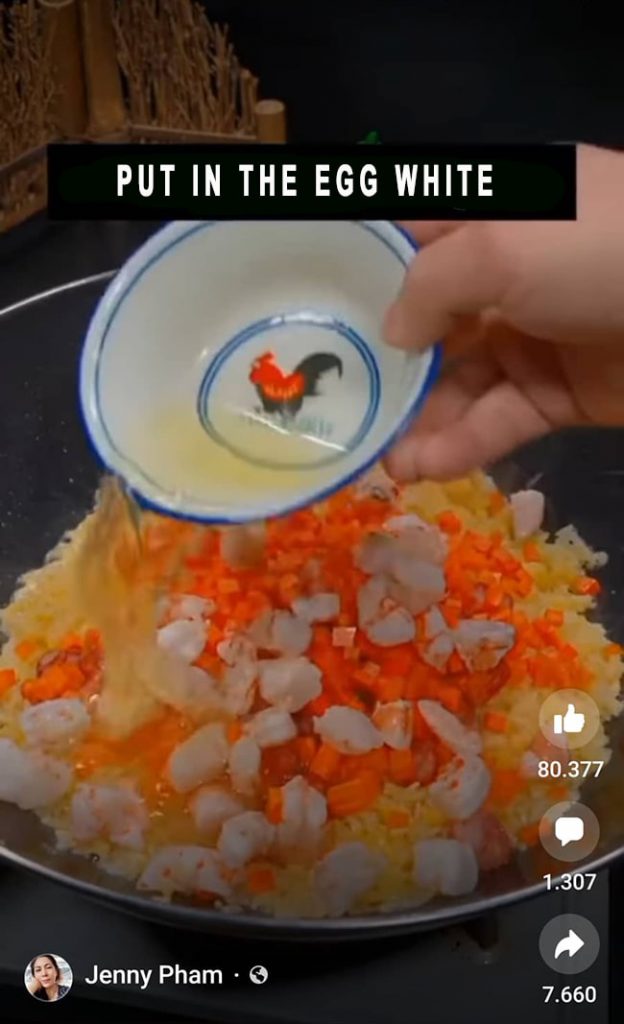 When you see the egg sticking to the rice, you add a little oyster sauce (or fish sauce) and seasoning, scallions, and pepper to create an attractive flavor for the dish.
For some people who eat spicy, you add chili.
Finally put the food on the plate. Invite your family and friends to enjoy Vietnamese fried rice. Bon Appétit,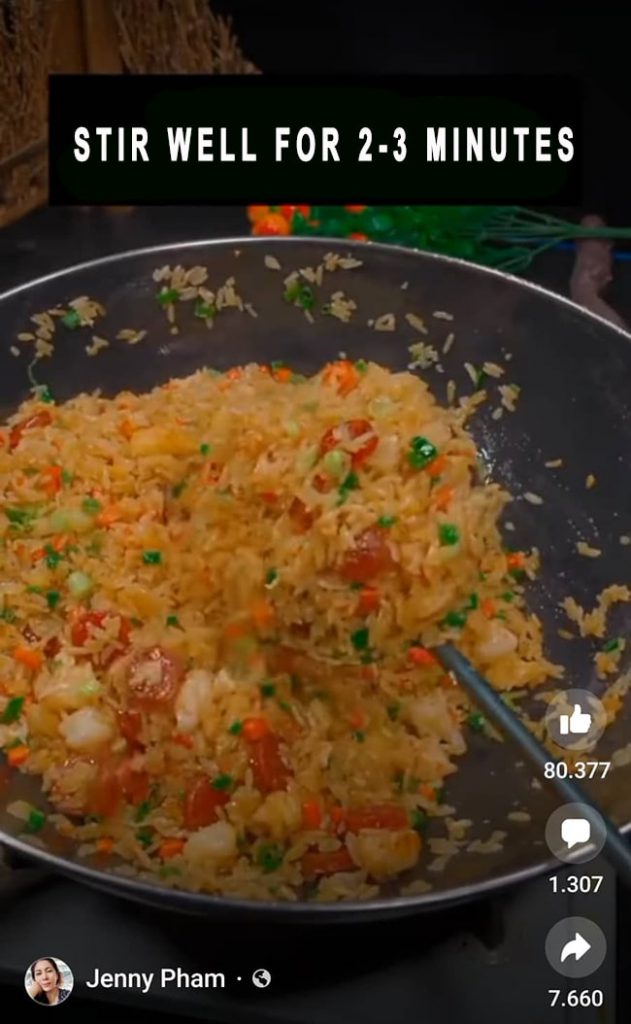 Calories in Vietnamese fried rice ?
Depending on the composition of the ingredients present in the fried rice dish and the way it is processed, the calorie level of each rice dish is different. On average, a plate of fried rice will provide about 300-900kcal, and this number can be more.
Articles compiled by X . detective viet nam office